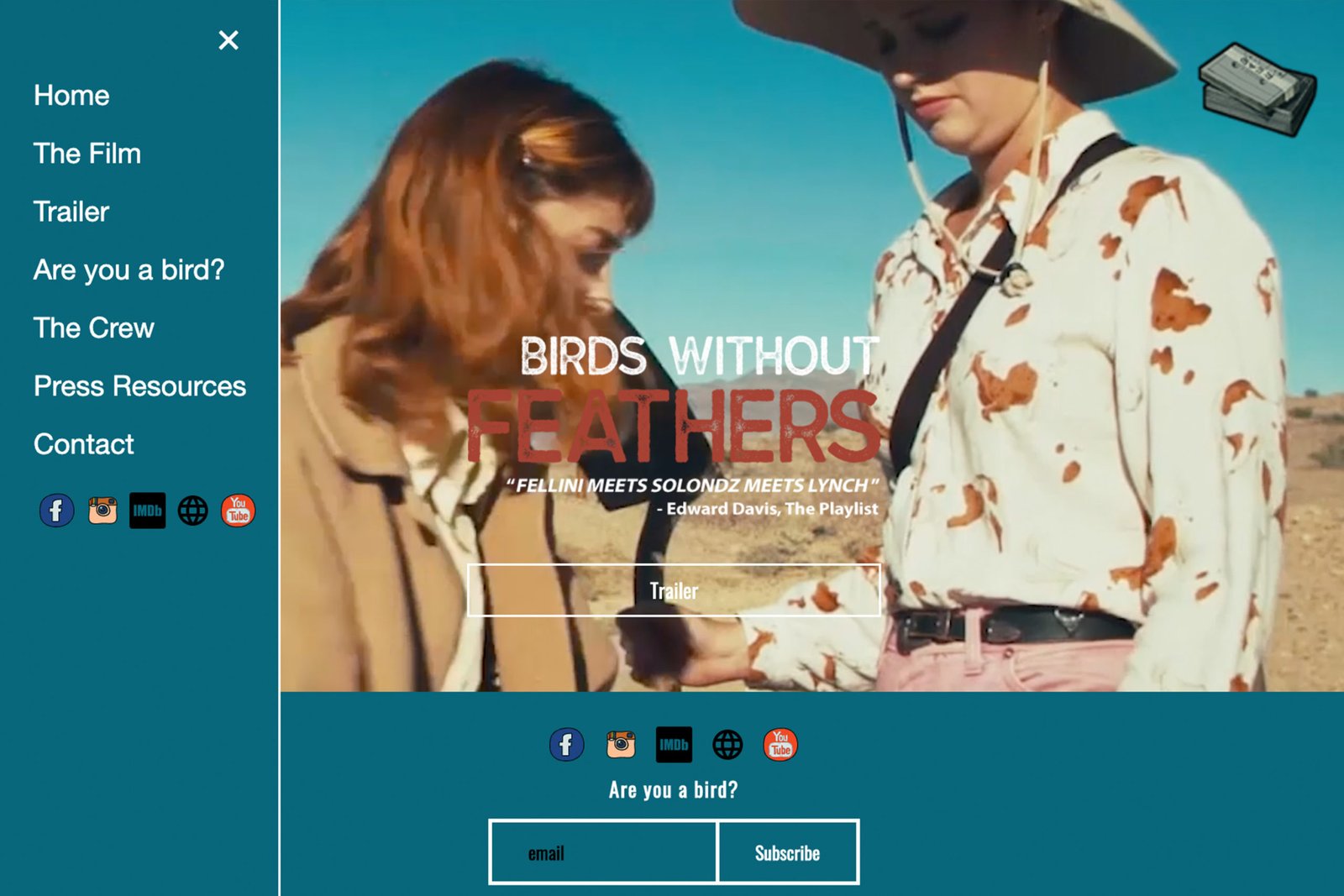 Birds Without Feathers: Film Website
Transitioning marketing activities online
Challenge: Create a marketing hub through a new film website for a film acquisition while bridging the gap between the filmmaker's previous marketing efforts and the distributor's vision for the film's theatrical release.
Approach: Director Wendy McColm worked her film from financing to distribution. Her quirky style and energetic personality captivated many at local film festivals. Synergetic film's role as distributor aimed to make the film more accessible to the public through digital sales and a limited theatrical run. In her time at the forefront of the project she had created creative assets, some which agreed with the distributor's vision and some which did not. Most important the website would have to communicate the new direction, borrow from the previous materials and implement ad retargeting tools to be used in conjunction with future advertising.
Solution: We kept the site color on the menu and footers while adding a background video, composed of film clips for a simple sign up site during pre-release, a place to purchase tickets during it's limited theatrical run and a Video on Demand page after its theatrical run.