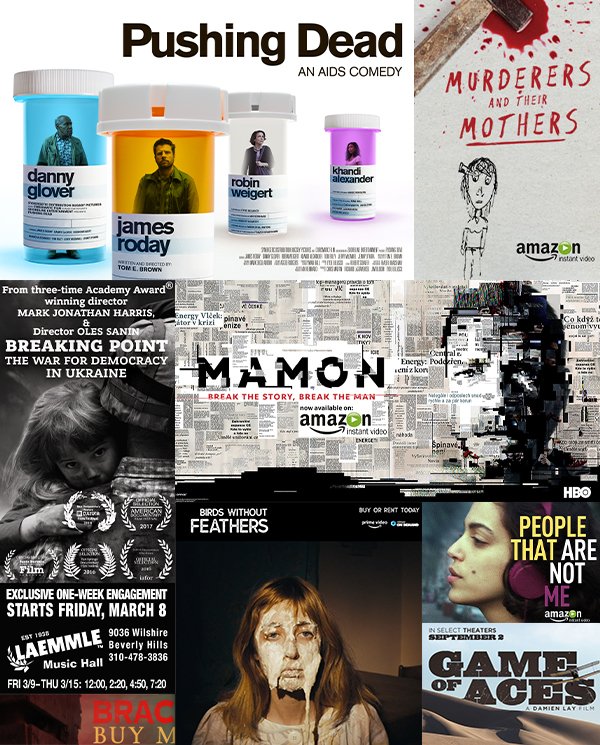 Film ads and marketing material
Most of my digital advertising experience has been a 50-50 split of design and targeting. Once the audience and concept and developed, it becomes busywork. Changing the dimensions for Display ads or uploading the assets onto the ad platform and writing several versions of the copy.
Here is a link to a lot of my previous ads on Facebook, Instagram, and Google's Display Network.