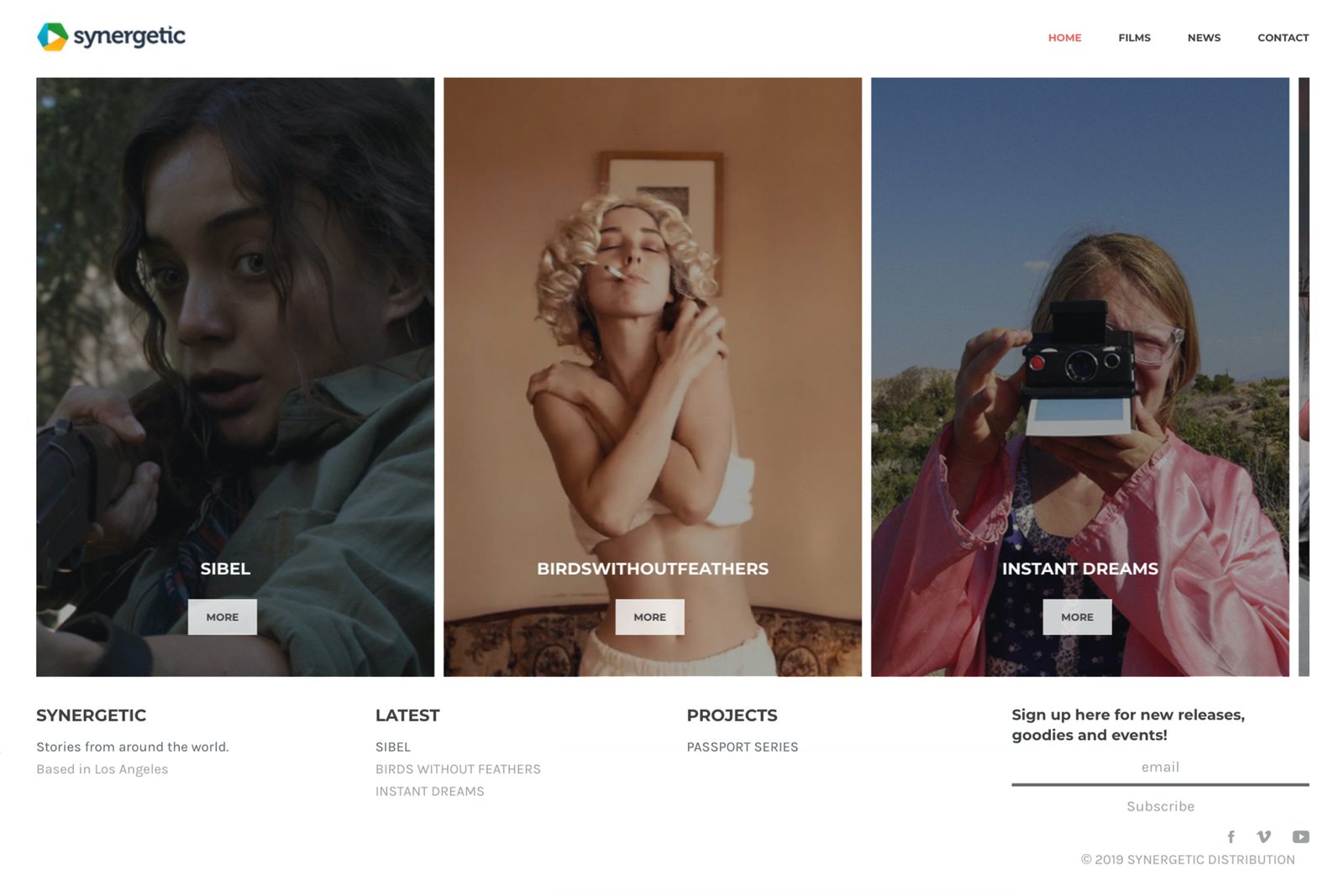 Synergetic Films: Film Web Design
Rebrand online
Challenge: Create the first public asset after a shift in direction and establish a brand identity for Synergetic distribution.
Approach: Synergetic distribution had a 100+ film catalog. The films varied in genre, tone, and production value. Previous websites had been designed on WordPress using generic themes and plugins that did not convey the energy of a professional film distributor. Since then, the logo had changed and various iterations of copy had come and gone. The site would be the first asset that would have to cut through the clutter of previous iterations and focus on our current films.
Solution: Create a minimal design suitable for phone and desktop with our films front and center on the homepage and special attention to our logo and email newsletter. Select the films most emblematic of Synergetic's future film choices on the film page and put the most current high production quality films on a carousel in the front page with a link out to the film's trailer and metadata.